2023 Aon Maadi Regatta NoticesNewsletter - Sitemap -
Approved colours for the 109 past member schools of NZSSRA. Colours of current members of the NZSSRA and previously approved colours (all regions) can also be manually checked.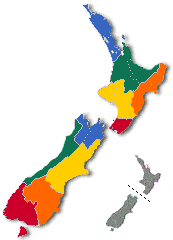 Click on a member's colours to see the full details of that member or click on the map to show inactive approved colours from the selected region.