---
Find colours
Colours by region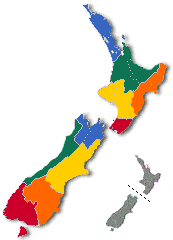 Click on the map to select a region or choose from the list below:
Active colours Approved colours of member schools
Colours approval Required before changing colours
Important: approval must be obtained from the Schools Committee for a school to change its colours.
There have been instances where schools ordered new rowing strips, without first getting them approved, and were subsequently unable to use those strips at regattas because the new strip could not be approved. So it is a good idea to consult with the Schools Committee when working through choices for new colours.
Inactive colours Approved colours of past member schools
At any given time we have a number of schools who have been members in the past but are not currently active. However, they still have approved colours, which can be looked at on the page showing approved colours of past members.
Old colours Colours formerly used by member schools
If you are hunting through old photos and trying to work out which school is which, we may be able to help. NZSSRA has a record of some of the colours that schools have rowed in in the past (but only where they have changed colours since 2000). They can be looked at on the previously approved colours page.
© Copyright NZSSRA 2003-2023